Meet Rally, an on-demand personal safety network that connects users in potentially dangerous situations with community members and our emergency monitoring professionals to send help in seconds. Keep yourself and your loved ones safe with the most powerful mobile safety system ever built.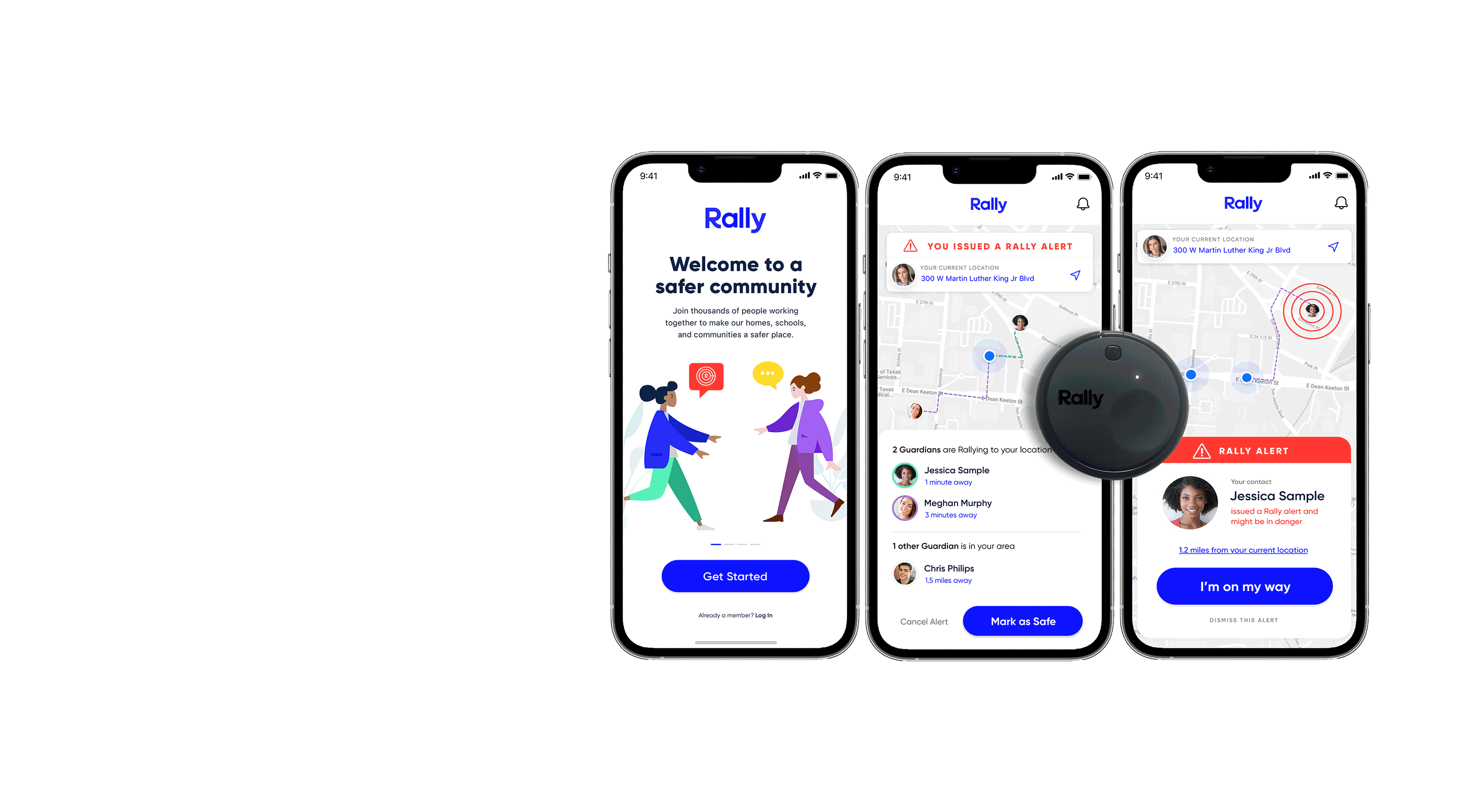 SAFETY AND SECURITY AT YOUR FINGERTIPS
Safety at your fingertips
Rally is an on-demand community with a mission to make our world a safer place
Get help in seconds to stop violent attacks in their tracks.
Emergency monitoring pros will call or text with you in any situation, not just emergencies.
Our wearable Bluetooth beacon puts life-saving help at your fingertips.
"check-in" alerts keep you safe in situations ranging from morning jogs to walking through a dark parking lot.
With Rally, safety is always just around the corner.
Our community is made up of ordinary everyday people that are willing to do whatever it takes to live in a safer world. Folks can download the app for free and join our community even if they don't plan to use Rally for their safety. Just sign up and respond when a fellow user asks for help.
The beautiful thing about creating a community response feature is it not only gives us faster response times but also starts to change the culture. A culture of indifference that is a leading cause for attacks, especially on college campuses.
Rally safety circles are completely customizable based on the user's comfort level and situation. We encourage users to ask for help long before a situation turns dangerous, which means not every situation will require police involvement. That's why our community includes three responder groups.
Whether you need help getting out of a bad first date or something more serious; Rally has you covered by sending pre-selected contacts a GPS alert.
Rally offers our professionally trained 911 monitors 24/7/365. No matter what the situation or time of day, our team is there for you.
When you call on the Rally community we send a GPS alert to other members on the app, whether you know them or not, to get you help fast.