Rally was built by executive protection and military experts with over 20 years of experience. We know Rally will keep you safe because that is what we dedicated our lives to.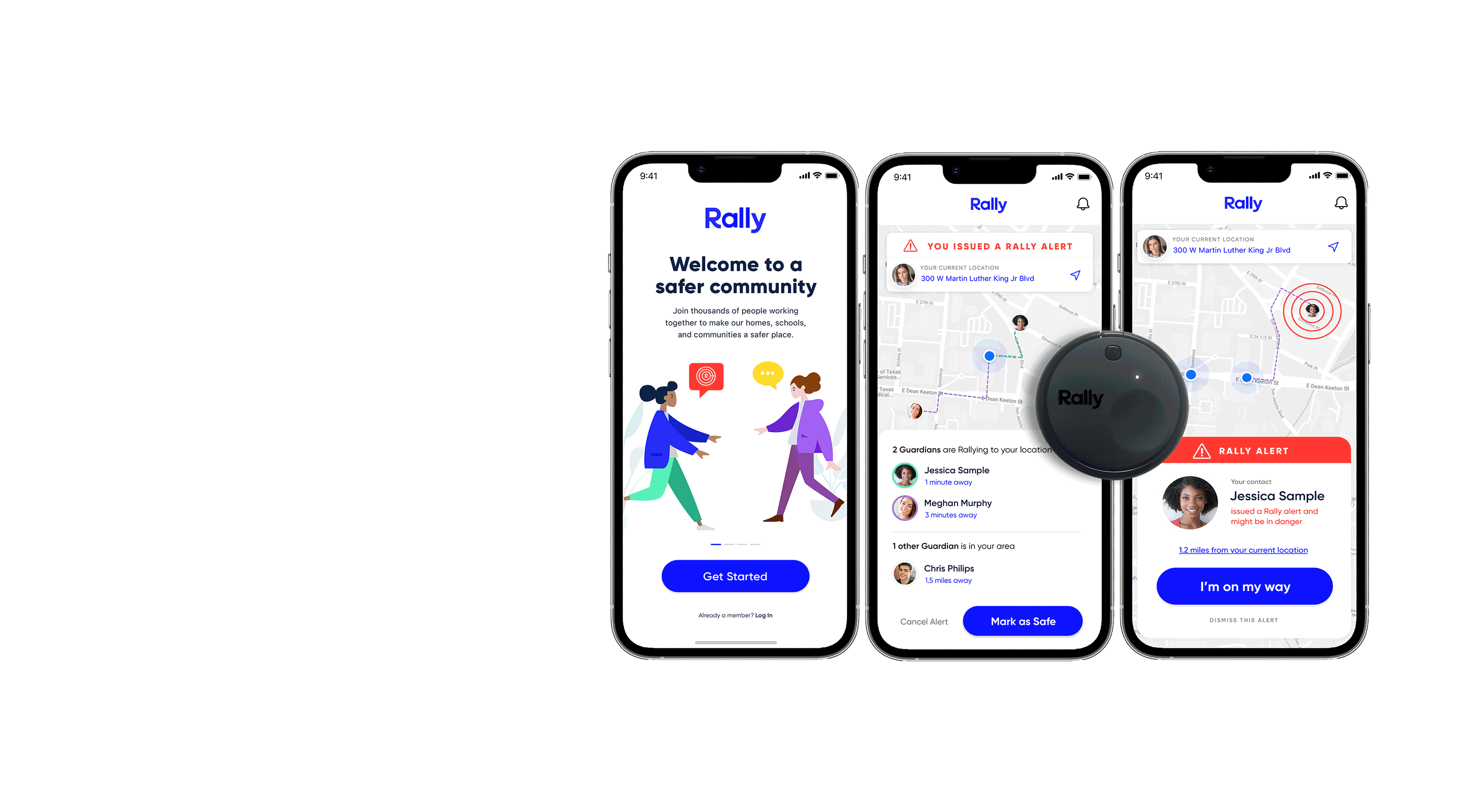 Join The Rally Community Today
More people are protecting their homes with doorbell cameras, emergency response call centers, and community alerts than ever before. Nearly 20% of homeowners have purchased a doorbell camera, and with that comes the connected community in your neighborhood, posting about attempted break-ins, stolen bicycles, you name it. All of this is great, but what happens when we leave the protection of our home? Now, we have Rally.
Pre-Order The Rally
Button Now
We are taking pre-orders for the Rally wearable, which will be ready to ship in January 2023. The Rally mobile app can work independently of the wearable button, so you can start using the app's protection immediately. We believe strongly in the wearable because you can't rely on opening your phone and finding the app in a scary moment. Our wearable is multifunctional, so when you aren't using it to call for help, you can use it as a ring grip or phone stand. Rally can be removed from your phone and put on a keychain or clipped onto clothes, bags, and accessories. Making Rally as convenient to carry as possible ensures our users will have it with them in their moment of need. And, we think it looks pretty cool.